Below are some of my family roots going back as far as I have gone so far. My software only allows four generations when printing although all names are on one database.

Philip John Fermor

I was born in Crowborough East Sussex, the eldest of 10 children to Mr. Stanley and Mrs. Joan Fermor. On my fathers side I come down from the Fermors who came to this country from Picardy in France in the 1,100s (we understand 1120). On my mothers side we come from Sir John Pratt Lord Chief Justice of England and Wales. (lived 1657-1725) of Bayham Abbey. I am his 7th great grandson. Educated at the Sir Henry Fermor School and then at the Crowborough County Secondary School. Following just over a year on a local pig farm I went on to Plumpton Agricultural College to study agriculture. I then spent 5 years working in Hartfield for an agricultural contractor as a tractor driver and stockman, it was at this time I met my future wife who moved down to a flat in Crowborough from a small village in Bedfordshire called Stotfold. Had I followed my earlier choice to work with pigs I may have met her earlier as the main pig research centre (PIDA) was only just along the road from where she lived. We got engaged the last Saturday of March 1975 and married 18 October the same year. At this time I worked for six months for Bishop's Cleaning Service my uncles company and living in a flat in London Road Crowborough.
In February 1976 we moved to Palehouse Common near Uckfield and started work for the Starnes family (who were the 6th great grandchildren of Sir John Pratt) at Crockstead Farm, which also included Honeys Green and Pelhams Place Farm. At Crockstead I was under cowman milking 80 cows through an 4/8 abreast parlour and also a tractor driver general worker. I worked here till the business was sold up in 1982.
Our first child Joy was born January 10th 1977, Priscilla our second October 16 1981 and Samuel 30th Dec.1984, while we were still living at 19 Palehouse Common although at that time I was working in Uckfield at New Barn farm as a shepherd and also running free range chicken which used to run out in the road and around the farm. During 1982 and 1984 I was also working and a small farm in Buckham Hill milking cows and a bit of pig work. From 1984 - 1988 I did fencing, gardening and general odds and ends as well as having 2 large plastic tunnels in which I grew organic tomatoes, cucumbers, french beans and melons which I sold at the roadside, since I left college I have sheared sheep which I still do but not many now.
It was summer of 1988 that my working life went from running a small 40 acre farm in Uckfield and moving to Owlsbury Farm some 232 acres. This was due to New Barn Farm being sold mainly for houses and recreation by the owner and him buying Owlsbury and as this farm had been farmed as a beef and arable unit we sold the sheep at the Dolphin Fair at the South of England show ground in September 1988. I moved everything else from Uckfield to Crowborough that autumn and officially took over Owlsbury on the 29th September 1988, although I had been looking after the cattle which we bought of the previous owner since late July that year and had also baled and carted all the straw in from the 1988 harvest. I managed this farm single handed till 13 May 2008.
Soon after taking over Owlsbury I joined the local branch of the National Farmers Union (NFU) and it was not long before I was representing the Crowborough Branch NFU on the East Sussex Livestock committee and then became Branch Vice Chairman for a year and then the following year Branch Chairman, a post that I held until November 1998 when I stood down in order to stand as County Vice Chairman of East Sussex. I lost that election. During my time as chairman Crowborough Branch amalgamated with East Grinstead Branch which then became the Ashdown Branch of which I was the first Chairman. During these years I served on the East Sussex County Executive Committee, and various other bodies including Police Forum, Fire Safety and High Weald Area of Outstanding Beauty Joint Advisory Committee. In November 2006 I was elected Vice Chairman of the branch again. At the AGM of the Branch on 12/11/2007 it was decided to close the branch and join it to the Frant & Mayfield Branch.
While I was chairman and when out at a function I was talking to an Ex. Mayor of another town who was also another farmer and he asked me what I was going to do to serve my community after my time as chairman, and he suggested becoming a local councilor. The NFU were also often calling for farmers to get on councils and so after a lot of thought I decided that as I was now free from my NFU chairmanship I would look into becoming a councilor. I was approached to sit on the District Council, but after considering this I felt that I could not afford the time that this would take up. This left Parish, either Rotherfield in which I live or Crowborough Town where I was born and brought up. I qualified for Crowborough as I am with in 3 miles, in fact I farm right up to the parish boundary. So I put my name forward and got onto Crowborough Town Council unopposed in May 1999. 4 years later I stood again and was unopposed again.
During the 16 years that I served on the Town Council I have sat on all committees, chaired both the Environment Committee for a year, and the Centenary Committee for most of the 100th anniversary of the formation of Crowborough as a civic parish, that was something that I really enjoyed, and was Deputy Mayor for 5 years serving under 4 mayors. For several years I represented the town on the Uckfield Railway Line Parishes Committee and the past 9 years as a Trustee of Haven Homes which are local almshouses and was voted vice chairman at the trustees meeting on 25/06/2012. For several years I have been the main driver for the Town's Dennis Ace Light Six 1936 Fire Engine.
For many years I have been a member of the Crowborough & District Ploughing Match Society, for several years serving as Safety Officer, and also was the President and host for the 2006 Show. Several years ago I was asked to serve as Safety Officer for the Sussex County Championship Match, a post I held for one year.
I stood again for Town Council and was returned at the election on May 3rd 2007 taking the highest Number of votes at 816 votes. Then on May 15th 2007 I became Deputy Mayor of Crowborough for the third time, and also the Chairman of the Communications and Events Committee. On May 20th 2008 I was elected the 9th Mayor of Crowborough so I did not carry on being the chairman of the Communications and Events Committee. This post I held for 1 year till 19/05/2009. I enjoyed my time as Mayor and attended many functions over a wide area as well as in my own town. You can see me at a function HERE. In the council year 2009/2010 I was the vice chairman of the environment committee. On May 18th 2010 I was proposed as the Mayor of Crowborough 2010 / 2011 but lost on the Mayors casting vote, then was proposed as Deputy but narrowly lost that as well, although I did get deputy chairmanship of both the environment committee and also the sport, recreation and cemetery committee.

At the AGM of the Ashdown Branch of the Farmers Union on November 12th 2007 it was resolved to amalgamate with the Frant & Mayfield Branch. Then at the Frant & Mayfield Branch AGM on January 14th 2008 I was appointed their Hon. Treasurer. I was a delegate at the NFU'S 100th anniversary conference and dinner in London on 18th and 19th of February 2008.
I stood for Crowborough Town Council again (my 4th term) in 2011 and was returned unopposed. At the annual statutory meeting I was once again voted in as deputy mayor of Crowborough an vice chairman of the Leisure and Rec. committee but at the annual statutory 2012 I stood for mayor again. I lost the vote 7/9 and was not given any chairman or vice chairmanship and also not voted as deputy. In October 2011 I became a trustee of the Fermor Smith Charity representing the people of Crowborough taking the place of my late mother who had served in this capacity for many years, then on October 17th 2013 voted in as chairman of the charity.I served as the North Ward member for Crowborough Town Council from May 1999 to May 2015.

Held by Granddad Simmons
Taken 14/05/1952
Taken 13/09/1952
(5 months)
With Granddad Fermor
(1 year old)
-------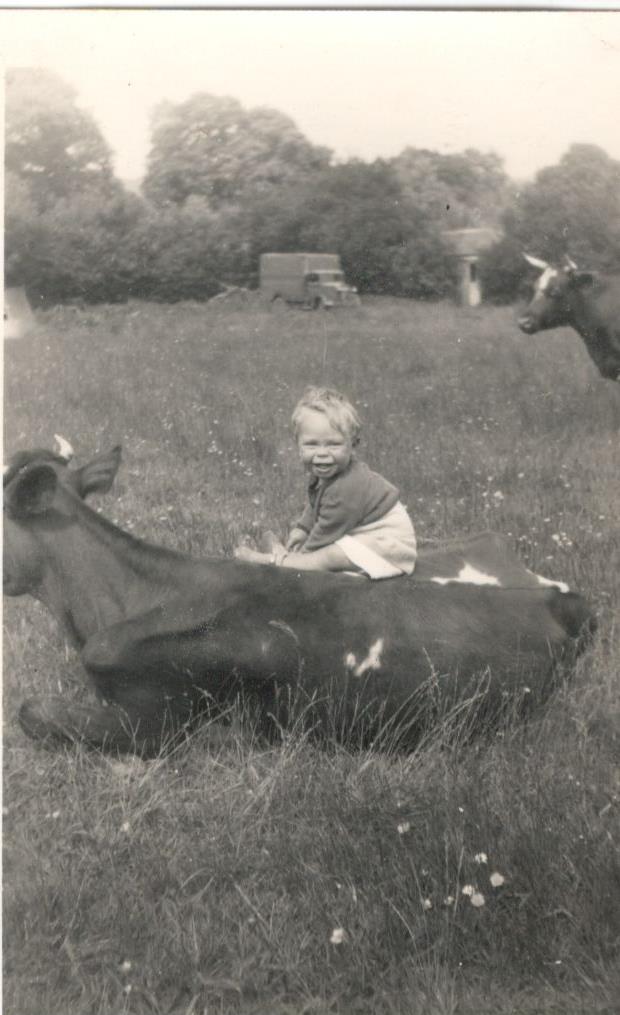 My first day at primary school
(Sir Henry Fermor)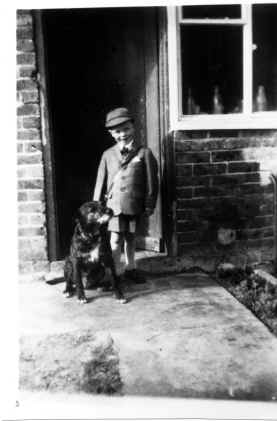 My first day at secondary school
(Crowborough County Secondary Modern)
My class in the last year at the Sir Henry Fermor School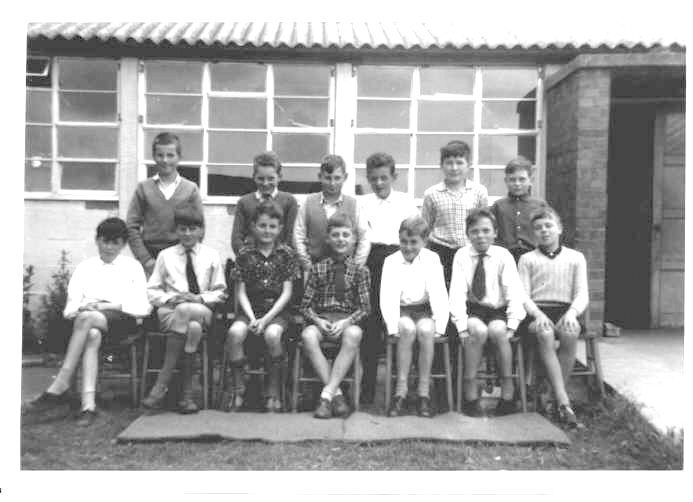 Below was at Plumpton Agricultural College where I got the Grant Currie cup for the best worker with pigs 1969/1970.
Courting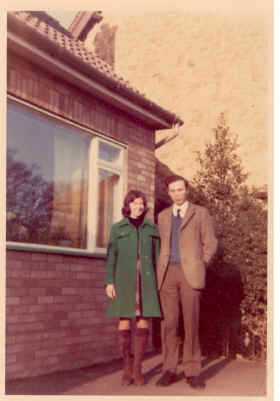 Wedding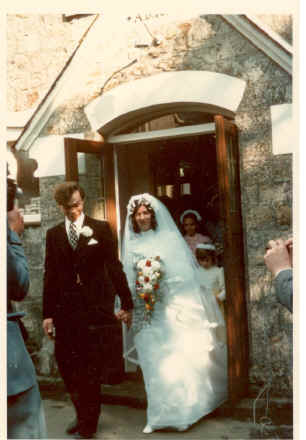 2 X Philip
With Granddad Simmons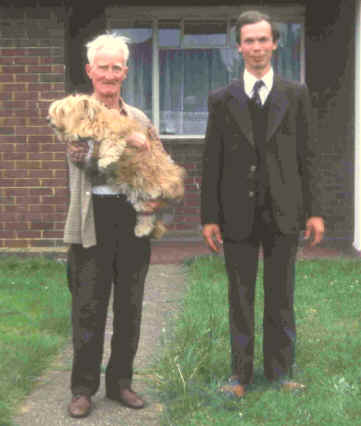 Fire quiz time keeper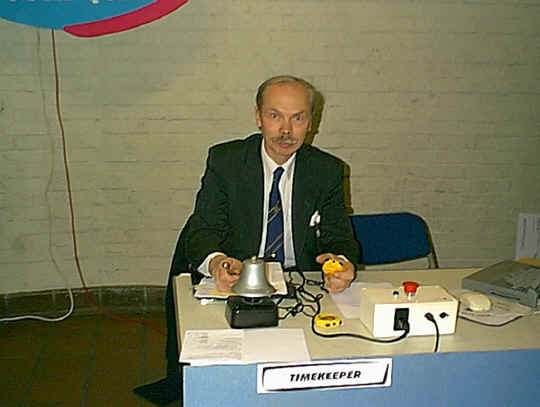 Below, holding Sir Henry Fermor's walking stick.
My dad with me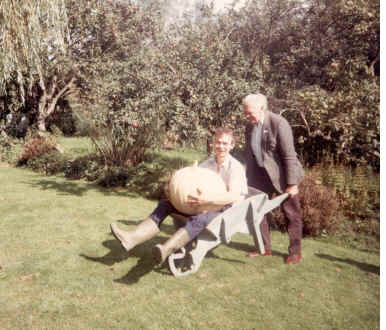 Mowing lawn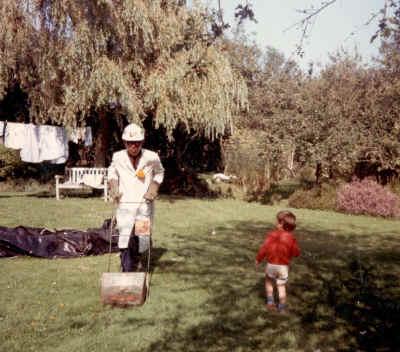 Opening of Crowborough Country Park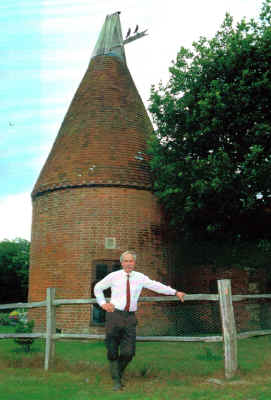 Some photo's from my time as Mayor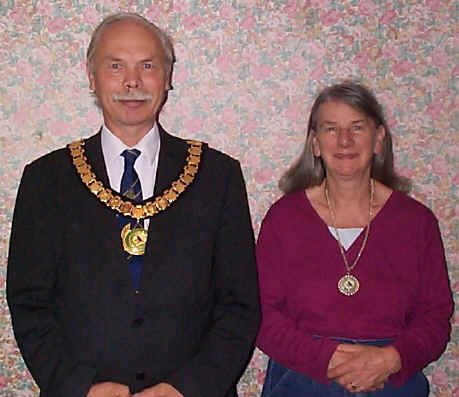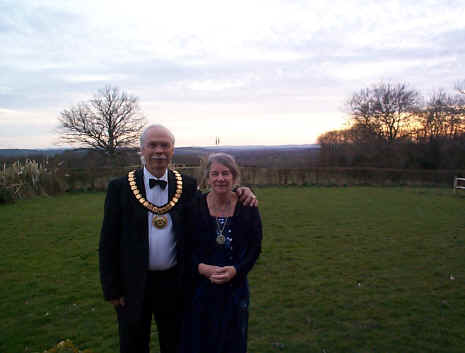 In France
Driving a small train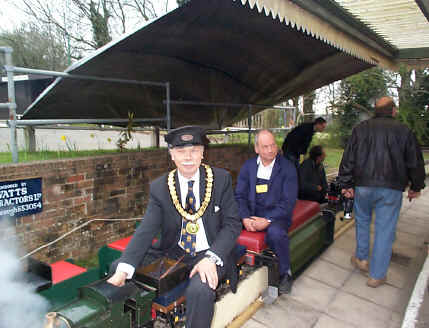 Driving a real full size train at 60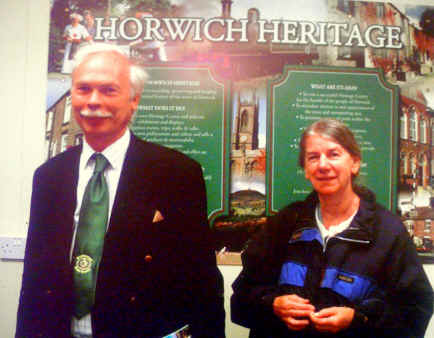 Sir Henry Fermor School Band
With Joy, Nathan and Rosanna
At work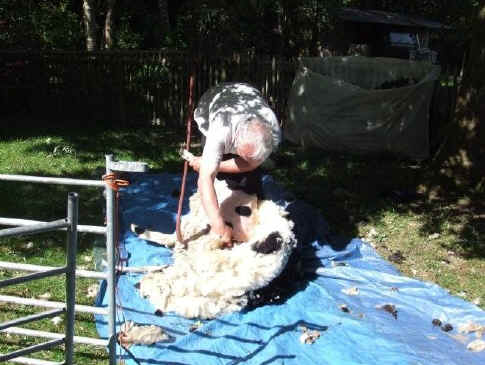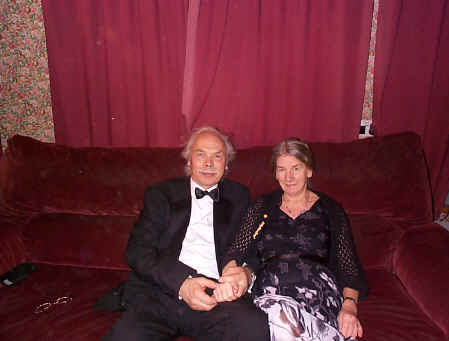 I was seen on TV news HERE
Driving a train. HERE